BUKENI TETE WARUZI JOINS FREE THE SLAVES AS EXECUTIVE DIRECTOR
Free the Slaves is thrilled to announce that a courageous advocate for the rights of women and children has joined the organization as executive director. Bukeni Tete Waruzi has helped put a Congolese warlord behind bars, has helped women trafficked into domestic servitude in the Middle East, and has served as a tireless human rights champion with American, European and African organizations for more than 20 years.. Read More
Free the Slaves team members are dedicated professionals who are motivated by a deep sense of service and a passion for making a difference.
Free The Slaves: It Starts With Freedom!
Freedom is fundamental. Without it, hope, dignity, dreams and equality aren't possible. That's why Free the Slaves liberates entire families and villages. We help people escape brutal mistreatment so they can regain control of their lives and their futures. Read More From Source; Free The Slaves
On Lake Volta in Ghana, child slaves are forced to work day and night on dangerous and deadly fishing boats. Mabel was one of them, trafficked into slavery by her own impoverished family. Today she is free and getting an education. For the first time, she is safe to dream about her future. Read Mabel's story here. See her video profile here.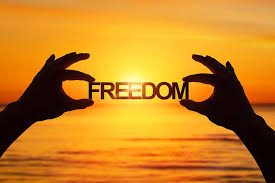 Nobody knows more about slavery than the people who have lived through it.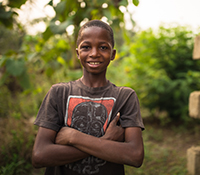 Their experiences and wisdom form the foundations of the modern anti-slavery movement.Their stories of courage and triumph inspire us all.
Free the Slaves has interviewed slavery survivors around the globe to document the injustice, insecurity and indignity they've endured.  Read Their Story; Source Free The Slaves